Digital colour printing has made small print jobs affordable and fast. Our high speed, superb reproduction FujiFilm Color Press systems are second to none for quality, consistency and economy.
The Iridesse Colour Production Press
The Iridesse Colour Production Press has taken digital print capabilities to a whole new level. This incredible machine has redefined the digital print world with its award-winning Colour FLX Technology. For starters, it can layer CMYK with up to 2 specialty dry inks in one single pass.
With jaw dropping embellishments using overlay and underlay effects, the Iridesse can create stunning spot colours, metallic gradients and more. The additional dry inks can be any combination of Gold, Silver, Clear, and even WHITE.
Digital Colour Printing but with offset features!
The Iridesse also has the capability to print sheets up to 1.2 metres long. That means we can print 3 or 4 panel folded double sided A4 brochures. We can even create A4 Landscape saddle stitched booklets and plenty more. These capabilities were previously restricted to offset printing, but not anymore. The Iridesse can do all of this straight form your PDF file. It can also automatically duplex thicker paper stocks up to a solid 400gsm.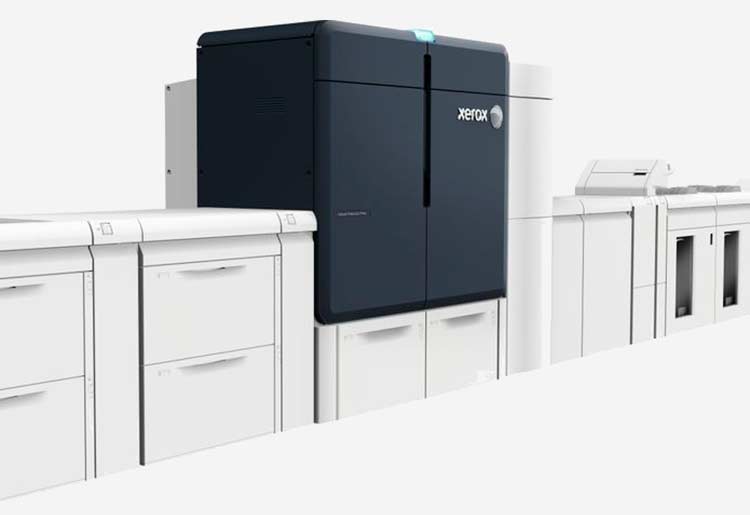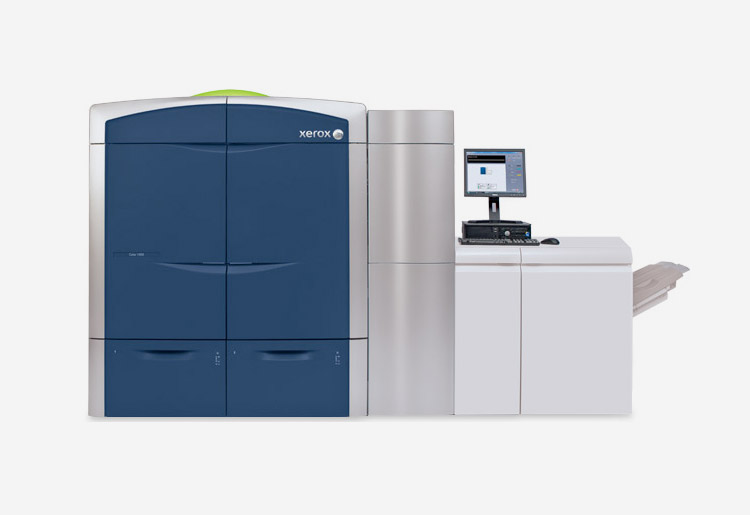 FUJIFILM 1000i COLOUR PRESS
Superb colour images and fast print speeds are just the beginning, with our FujiFilm 1000i Color Press. This printer can produce up to 100 pages per minute, on stocks ranging from 56gsm up to a sturdy 350gsm. The 1000i Colour press was one of the first digital machines to incorporate CMYK with Gold, Silver or Clear. The additional dry ink stations will enhance the creativity and impact of your prints. That's how we can achieve stunning effects normally limited to offset printing.
The 1000i colour press delivers sharp, rich digitally mastered image quality, with a maximum sheet size of 330mm x 488mm.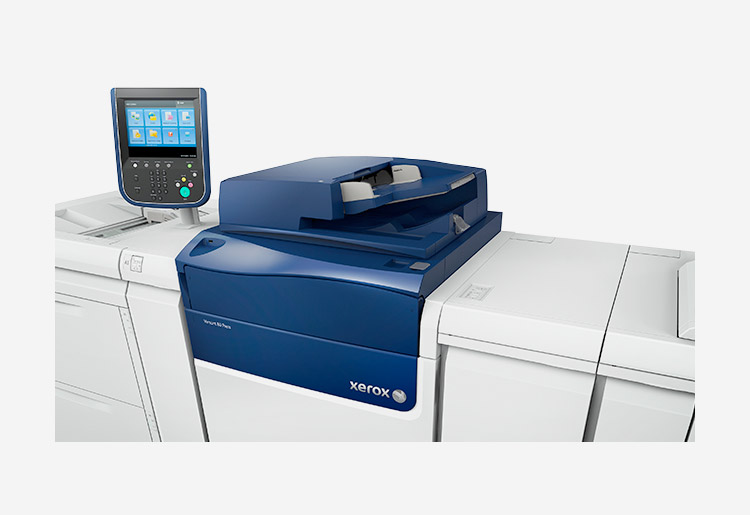 FujiFilm Versant 80 Press
With a higher dry ink fuse temperature, this press is perfect for certificates and letterheads. That means you can still put them back through a laser printer. The shorter paper route of the Versant 80 Press also makes it a winner for envelopes. Forget expensive mail outs – we can merge and print your envelopes and personalised letters in house.
The V80 also has a maximum sheet size of 330mm x 660mm which means Fineline can deliver fantastic 3 panel A4 brochures, and A4 landscape saddle stitch books. In other words, all the versatility of offset printing without the cost or time delays.