Safety Signs and Floor Graphics
Safety Signs and Floor Graphics have become a must for many businesses and we can help you to keep up with changing demands. However unprecedented and challenging times get, Fineline remains committed to the well-being of your staff and customers. Above all, that means adapting. Similarly, it means offering new solutions that many of us would not have considered a priority just a short time ago.
Contact us for expert advise on the right solution for your business.
Floor Graphics
In response to several enquiries, we have expanded our range to include more options for floor graphics and safety signage. Therefore we can help businesses like yours rise to the challenge to keep your staff and customers safe.
Our wide format product range will now include a variety of heavily textured vinyl floor and wall graphic adhesive materials. The thick film makes our signs easy to apply to most surfaces and the anti-slip properties are ideal even in areas of heavy traffic. Fineline uses Eco-Solvent inks which are highly durable, and we can even help with design, saving you precious time.
Safety Signs
Fineline Print & Copy Service NSW offers a whole range of signage solutions for both indoor and outdoor applications.
Whether it is window decals, outdoor banners or point of sale orientated, we have you covered.
We can print on several materials, including self-adhesive vinyl, rigid PVC and even repositionable canvas. In other words we have materials which are so easy to install and remove that anybody can use them! With a range of materials to choose from, Fineline can cater to your needs.
Reach out today and chat with us about your needs. Our skilled staff are here to address your unique requirements and provide the right solution fast.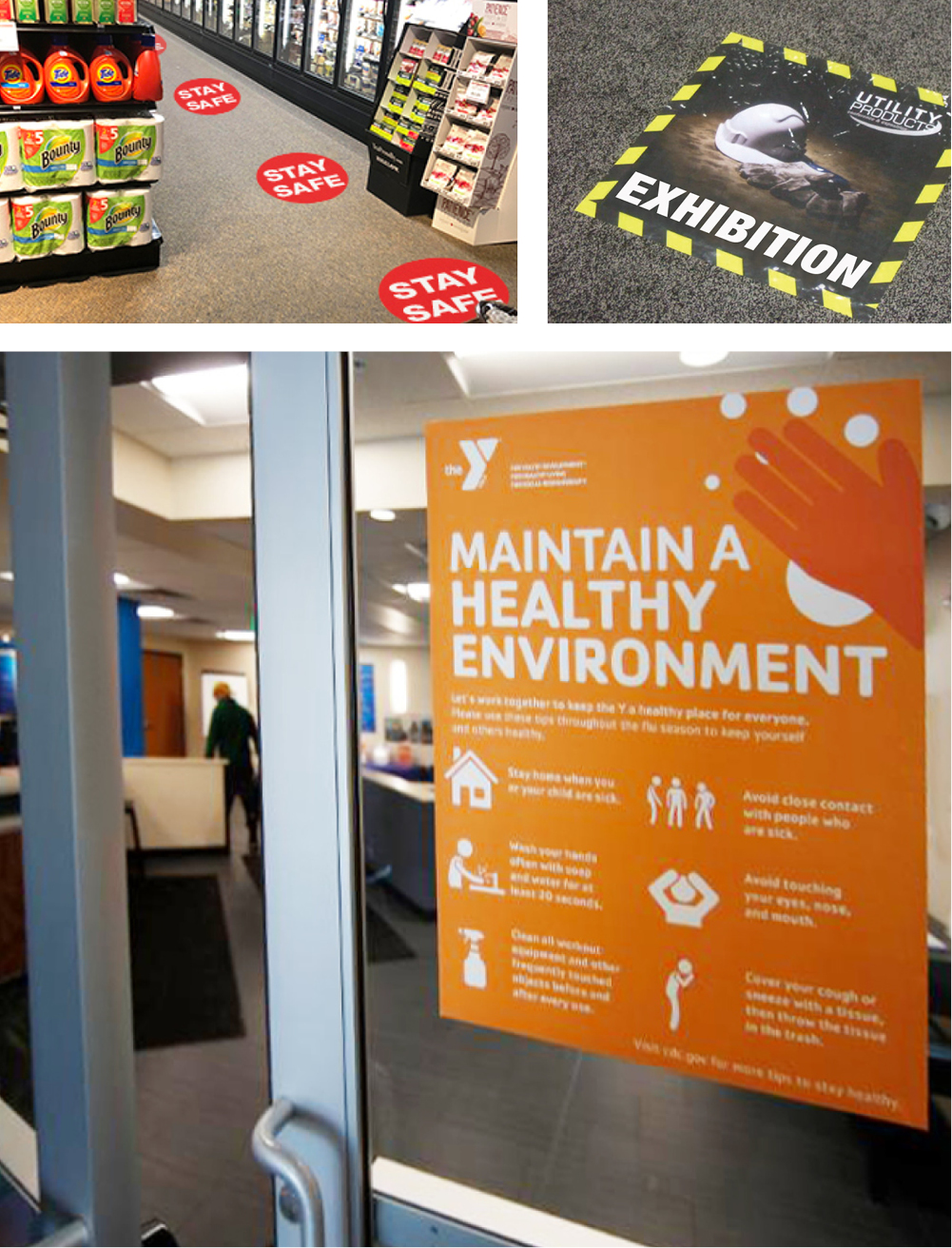 Contact us about Safety Signs and Floor Graphics
Or call us to speak about your print requirements on 02 9519 0552!